I am a composer, sound artist, music producer and writer (b. 1977 Finland).

My work examines complexity, emergence, ecology, globalisation, possible worlds, and future scenarios. I work collaboratively and globally across the arts, and am especially interested in applying music and sound art to new contexts, and developing the application of sound as an agency for societal progress. My musical interests revolve around the possibilities and combinations of music and sound art, new global musical styles, contemporary composition and generative music.

Thank you for subscribing to my Bandcamp platform, I really appreciate it. Every subscription inspires and supports my musical exploration further. Warmth and joy x

————

Born 1977 in Finland, I studied electroacoustic composition, music technology and sound design in London 1999-2003 (BA Sonic Arts, Middlesex University) and sound art, new media and algorithmic composition in Helsinki and Saarbrücken 2014-2019 (MA Sound in New Media, Aalto University/Artistic Research in Sound, HBKsaar).

Since 2001 I have worked as a composer and sound designer in various creative projects internationally: these have included contemporary dance pieces, performances, short films, new media applications, art installations and exhibitions. Between 2001-2005 I have also led my post-punk band l'ectro Q'd in London, and 2005-2009 made ethno-electronic pop music as part of the Green & Ilpo duo with artist Megumi Matsubara, performing in London, Tokyo, Helsinki and Barcelona.

My solo albums include Shimmer & Bloom (2011), Arrival City (2013), Sahara (2016), Pulses / Radiance (2017), Flash of the Spirit (2018), Flux (2020), and Sharawadji (2022). The albums have been realised in partial collaborations with various musicians and singers internationally.

Since 2011 I have been collaborating with sound artist Emeka Ogboh. Our work is a conversation between Lagos and Helsinki through sound, image and text. In addition to internationally exhibited sound installations, it has culminated in the 16-track album LOS-HEL: Possible Cities (2016) on which Ogboh's Lagos soundscapes are combined with my electronic compositions, and in Ogboh's debut EP Beyond the Yellow Haze (2021).

I record and perform also under the name Aihio, together with Petteri Mäkiniemi. Our duo began when we were invited to present new work for the Musica nova Helsinki 2019 festival, together with musicians from the Helsinki Philharmonic Orchestra. Our debut album is titled Outlands (2019).

I have made music and sound installations for public spaces also: e.g. Future Forest Space (2017) is a site-specific generative composition and sound installation for the Klankenbos park in Neerpelt, Belgium; Transformer x 2 (2016), a site-specific sound installation for the Kubaai cultural centre in Bocholt, Germany; Electropia I (2015), a 3-year-long generative composition and audiovisual installation for the Aalto University School of Electrical Engineering in Espoo, Finland; and Egwutronica I-II (2015), an exhibition music for the Disguise: Masks and Global African Art exhibition in the Seattle Art Museum, US.
Here's what you get:
All the new music I make

streaming instantly on your mobile device via the free Bandcamp app, and also available as a high-quality download.*

These back-catalog releases:
A 15% discount on all my merchandise.
The satisfaction of knowing you're supporting me in a sustainable way.
You're a subscriber
Thank you!
* Downloads are DRM-free and available in MP3, FLAC and
more
.
Ilpo
Paris, France
Ilpo (Ilpo Jauhiainen, b. 1977 Finland) is a composer, music producer and sound artist. He works collaboratively and globally across the arts. His musical interests revolve around the possibilities and combinations of music and sound art, new global musical styles, contemporary classical and generative music.
Latest Release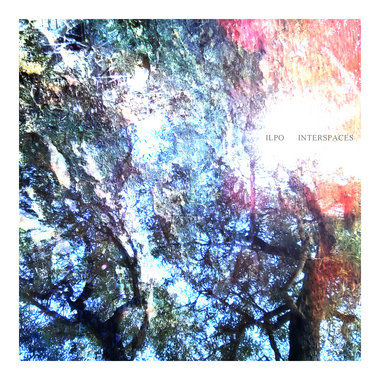 Interspaces